What to Know
A coastal storm is working its way up the coast. Expect mostly chilly rain Monday, snow could be expected Tuesday. 
Winds could gust on Tuesday morning and through afternoon at up to 40 to 50 mph.
Philadelphia could get a dusting of snow Tuesday. The surrounding suburbs could get an inch or so. Colder neighborhoods north and west could get 1 to 3 inches of snow. The Poconos could get up to foot by the time the storm moves out later on Tuesday.
A wintry mix of chilly rain and snow will hit parts of the area the next couple days as a coastal storm moves through.
The storm will work its way up the coast, bringing mostly chilly rain to the Philadelphia region Monday. The chances for snow increase heading into Tuesday.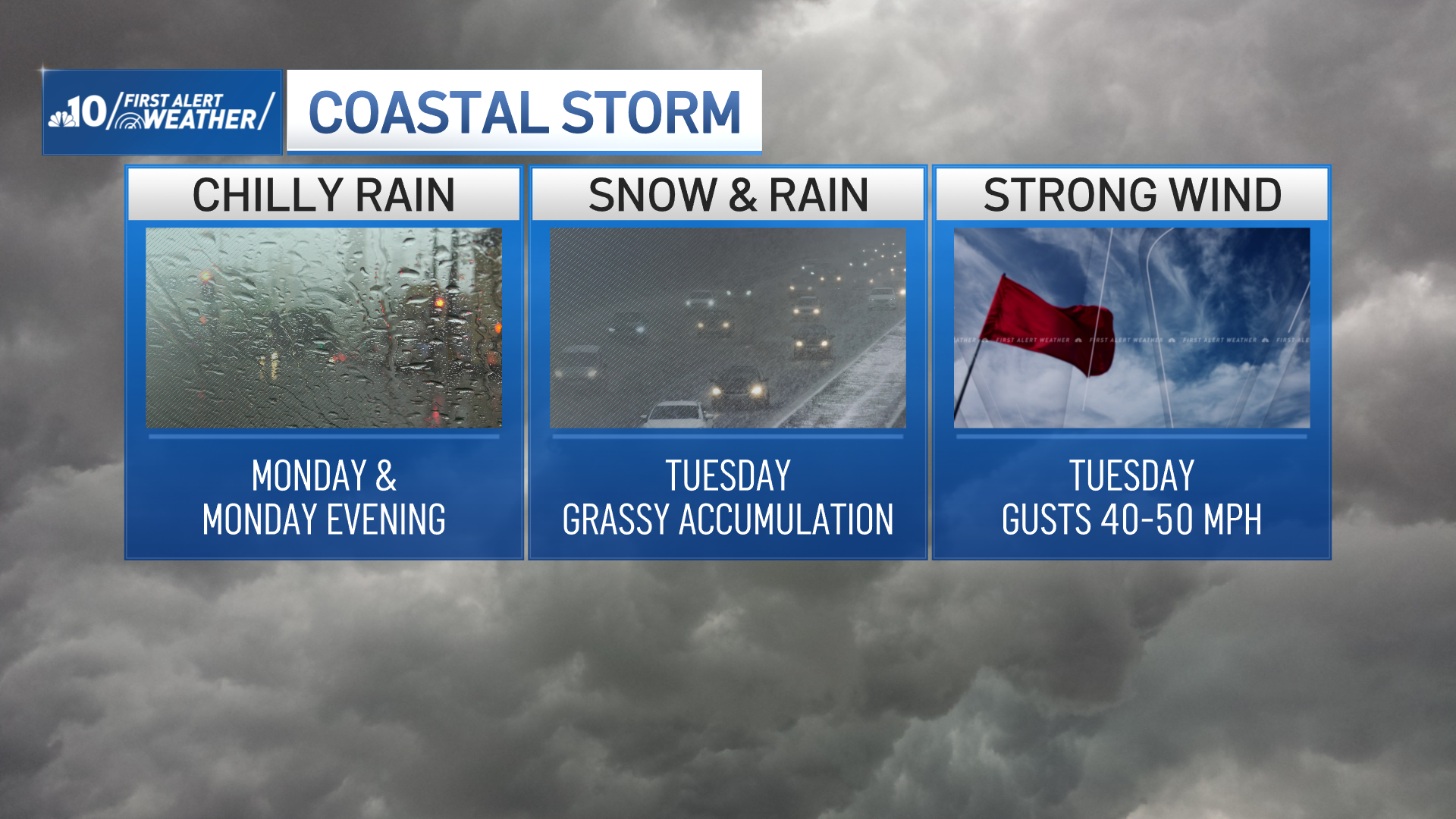 The showers will continue through Tuesday afternoon before the winter storm moves out. Strong winds — gusting to 40 to 50 mph — are also expected to kick up Tuesday.
The wet weather could appear to be over late Monday night and early Tuesday morning, before those strong winds bring in a last blast of snow Tuesday morning into the afternoon. In Philadelphia and the surrounding communities, any snow that sticks is expected to mostly be on grass and colder surfaces.
How Much Snow Could Fall?
This is a look at how much snow might have fallen by the time the wet weather leaves later on Tuesday:
Philadelphia and points south – Maybe a dusting
Immediate Pennsylvania, New Jersey suburbs – An inch or so
Colder suburbs, Berks County, Lehigh Valley – 1 to 3 inches
Pocono Mountains – 6 to 12 inches
This storm could really slam parts of New York with snow.
Strong Winds Kick Up
The area will also be hit by gusty winds between 40 and 50 mph as well as heavy rain on Monday with coastal flooding possible as well. Those strong winds will last into early Wednesday.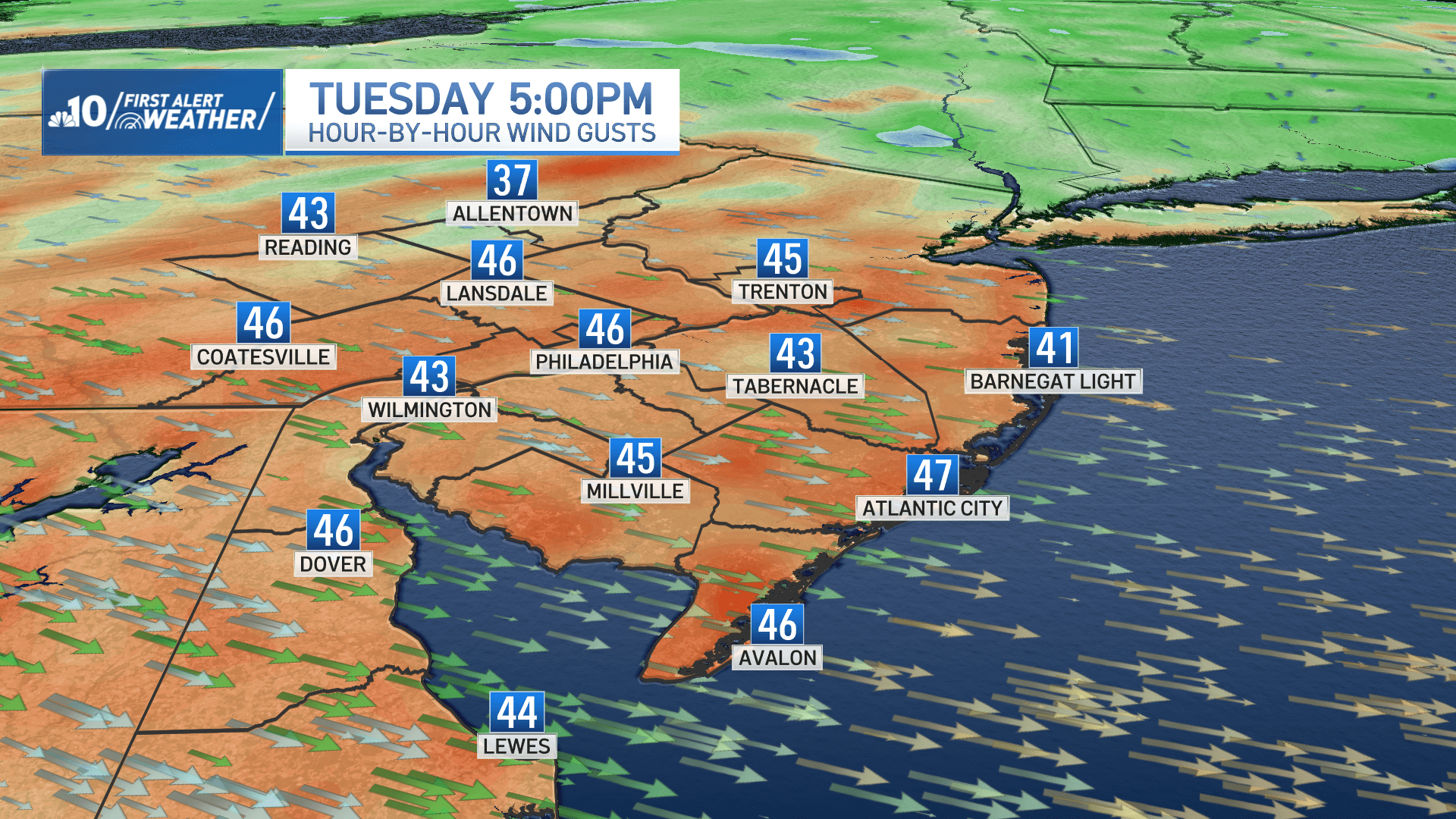 Conditions will improve toward the end of the week with temperatures reaching the low 60's on St. Patrick's Day on Friday. 
Keep ahead of any wintry weather by downloading the NBC10 app for the latest First Alert Weather forecasts and live radar.