The father and injured friend of a driver who was shot and killed by a police officer in Delaware both believe he didn't realize officers were approaching him and that he was shot before his vehicle started moving, despite police saying he drove toward them before the officer opened fire.
The incident, which was captured on surveillance video, took place on Monday night outside a 7-Eleven store on Maryland and East Reamer avenues in the Richardson Park section of Wilmington. Investigators said they received specific information that Andrew Edelmann, 22, of New Castle, Delaware, was going to be delivering drugs in that area around 7:30 p.m. 
Responding officers spotted Edelmann inside a Hyundai Santa Fe in the 7-Eleven parking lot. Police said they tried to apprehend Edelmann but he ignored their commands and tried to drive off. Edelmann then "accelerated his vehicle and drove in the direction of officers," according to police. 
Investigators said a nearby officer then pulled out his weapon and opened fire, shooting Edelmann and his passenger, 21-year-old Aida Pabon. 
Edelmann and Pabon were both taken to the hospital where Edelmann was pronounced dead, a day before his 23rd birthday. 
Police said they recovered illegal drugs inside Edelmann's vehicle as well as a loaded assault style rifle on the driver's side floorboard. They did not specify what kind of drugs they found. 
The New Castle County Division of Police Criminal Investigations Unit, the Division's Professional Standards Unit, and the Delaware Department of Justice, Division of Civil Rights and Public Trust are all investigating the incident. 
The officer who shot and killed Edelmann, a 10-year veteran with New Castle County Police, was placed on administrative leave pending the outcome of the investigation.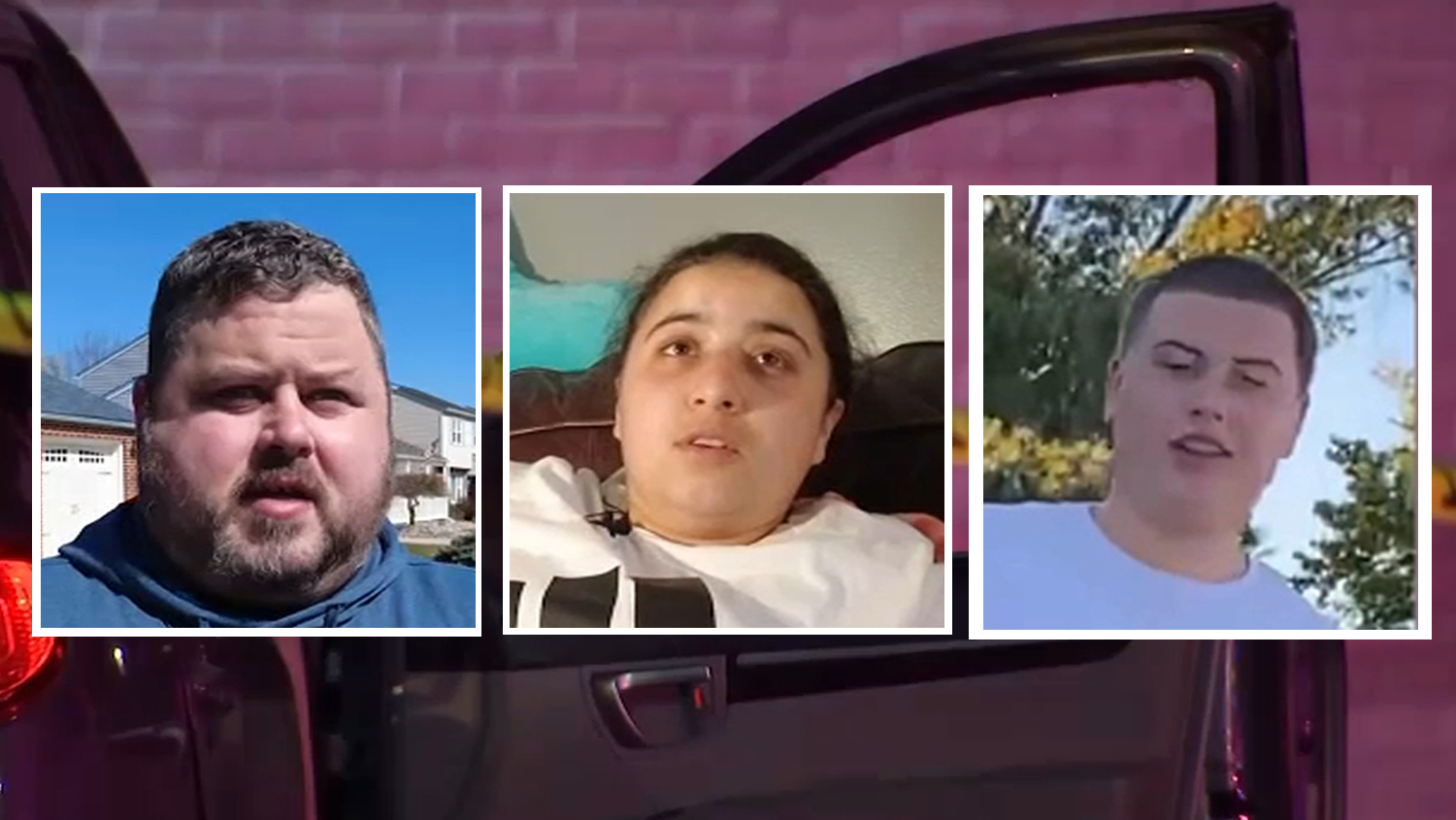 As the investigation continues, Pabon, who suffered a gunshot wound to the leg, continues to recover.
"They had to stick a rod through my femur to connect it," she said. 
Pabon told NBC10 police blocked their vehicle and quickly approached them moments before the shooting. She also said she and Edelmann didn't know they were police officers. 
"When they jumped out they were in a blacked out truck. There was no lights. No nothing," Pabon said. "We didn't know who it was until it got out. After we saw the gun and everything, that's the first thing we saw, is somebody yelling at us. They didn't acknowledge they were the cops." 
Pabon said Andrew had his grandmother's vehicle in drive at the time. While police said Andrew accelerated towards them before the officer opened fire, Pabon said the vehicle didn't start moving until after Andrew had already been shot. 
"When he realized it was the cops, he put his hands up and he said, 'Please don't shoot.' And the minute he said that, they started shooting," she said. 
NBC10 reached out to New Castle County Police for updates on the case and a response to Pabon's comments. A spokesperson said they were still investigating and interviewing witnesses. 
"I'm almost cried out," Edelmann's father, Craig Edelmann Jr. said. "I don't think I have anymore tears to cry." 
Edelmann Jr. told police his son smoked marijuana but didn't use any other type of drugs. He also said his son legally owned an AR-15 that he brought to Delaware after moving from Texas. He claimed the gun was in the back of the car and didn't have anything to do with the police-involved shooting. 
"I'm not anti-police. I actually support the police," Edelmann Jr. said. "I support the blue badge, you know?"
While Edelmann Jr. says he is a strong supporter of law enforcement, after viewing surveillance video of the shooting, he's convinced police should not have fired at his son or Pabon. He also believes that based on what Pabon told him, his son likely thought he was being carjacked and that he was shot before the vehicle started moving toward the officer. 
"It wasn't like he took off like a bat outta hell," Edelmann Jr. said. "She said when it hit him he just slumped this way and the wheel went with him." 
The families of Pabon and Edelmann are both working with lawyers as the investigation continues. 
Anyone with information on the incident or surveillance video should call Detective Lieutenant Justin Breslin of the Criminal Investigations Unit at (302) 395-8110 or email Justin.Breslin@newcastlede.gov. You can also call the New Castle County Division of Police non-emergency number at (302) 573-2800.